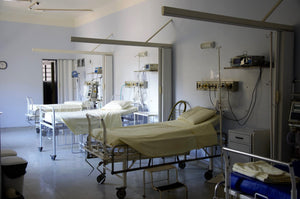 Rejo Able to Make Medical Mattresses in Response to COVID-19
The 2020 outbreak of the novel coronavirus COVID-19 is unprecedented, and has left the country and the entire world scrambling to get it under control.
We at Rejo Sports, like many other businesses, will continue to weather the storm. As a company, we are determined to look out for each other, our customers, and our community as we navigate through this challenging time together.
It was with this unwavering philosophy in mind that we began searching for a way to help. More specifically, we began discussing a course of action that would directly benefit our front line workers by applying our workforce, supply network, skill, and expertise.
So it gives us all great pleasure to announce that effective immediately, Rejo Sports will be able to manufacture medical grade mattresses.
We have already been in contact with the Province of Ontario and the Region of Waterloo regarding the supply of mattresses, and will continue to offer our assistance to other municipalities and the healthcare system as a whole for as long as it's needed.
As for the product, what we're offering is a standard mattress, 36" x 80" x 6" that includes polyurethane foam with the Softtick 189-10 cover. The full details on the cover are as follows:
Certified Safe Guard Barrier System.
Inhibits bacterial and fungal growth.
Ortho-phthalate free.
Hypo-allergenic, non-irritating.
Permanent fluid barrier.
83% vinyl – 17% Polyester.
For more information on the above specs, photos and pricing, please contact Todd at 519-603-6375 or sales@rejosports.com
We're all in this fight together. Please look after yourself and the people you love.
Sincerely, 
The Rejo Team.
---